press+features
Click each Picture to learn more about each article
Bicycling Magazine
The Vélo Barber Delivers Fresh Haircuts by Bike
AS A TEENAGER, JULIEN HOWARD STARTED TRIMMING HIS CLASSMATES' HAIR FOR FAST-FOOD MONEY. TODAY, AT AGE 26, HE'S THE VÉLO BARBER—HE BRINGS A FULL-SERVICE BARBER SHOP EXPERIENCE TO HIS CLIENTS IN NEW YORK CITY, BY BIKE. HOWARD'S ON-DEMAND SERVICE STARTS AT $100 FOR A CUT, AND HE'S STYLED THE LIKES OF SINGER ANDY GRAMMER AND ACTOR DARREN CRISS. HERE'S HOW THIS SELF-TAUGHT CRAFTSMAN IS USING HIS BIKE TO TURN HIS DREAMS INTO REALITY…
New YOrk Post- August 10, 2019
'Velo Barber' gives fashionable cuts to New York's elite from his Citi Bike salon
By Jon Levine
The Hollywood Reporter
"Darren Criss Met Gala 2019
Men Raise the Beauty Bar at the Met Gala"
Continuing in his red carpet envelope-pushing was Balmain-bedecked Criss wearing cobalt eyeliner and a strip of crimson on the lip, all courtesy of makeup pro Jessica Ortiz. Key product? Shiseido Kajal InkArtist liner, which she used in Gunjo Blue for the eyes and Azuki Red for the lip strip ($25, at shiseido.com). Criss enlisted New York-based Julien Howard for hair, kept simple with emphasized texture at the
Bevel Safety Razor
Bevel is one of a few companies taking the direct-to-consumer approach with safety razors. It has a whole line of products, including blades, pre-shave oils, shaving creams, and more. According to master barber Julien Howard at New York City's Blind Barber (who also does pop-ups around the country under the moniker The Velo Barber), Bevel makes one of the best safety razors out there for anyone prone to ingrown hair or with skin that's especially irritable. "It's tailored to work with African-American facial hair," he says, noting that it's designed to minimize ingrowns and irritation. It has one of the longer handles of the bunch, at four inches, and weighs just over three ounces.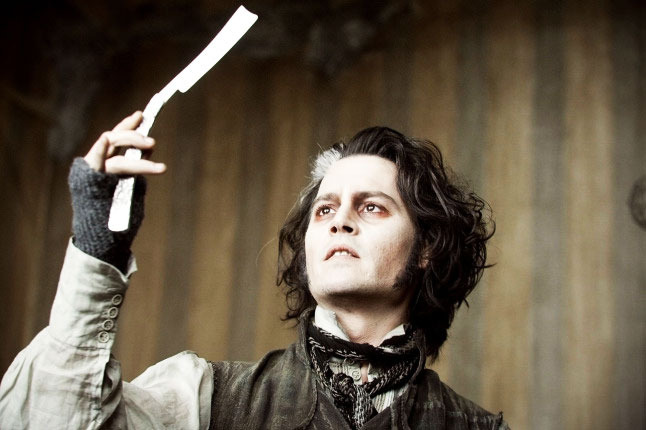 The Best Straight Razors, According to Hot-Towel Barbers
By David Notis
If you're thinking about trying it yourself, you should heed master barber Julien Howard, who suggests this classic barber-school training tip before putting the blade to your actual face: Inflate a balloon, cover it with shaving cream, and "shave" it off with the razor. "If you pop the balloon, you're probably going to cut yourself," he says. To find the best straight razors and shavettes, we talked to Howard, Ruscetta, and seven other barbers. Read on for their picks — which are heavy on shavettes, because those are the tools they told us they use every day, but include a few traditional straight razors, too.
….
"Feather is the best. They know what they're doing," says Howard.